What is a unified commerce platform?
Marketplacer Managing Director Jason Wyatt cuts to the chase and defines unified commerce as making your product available to anyone, anywhere, any time.
On a practical level it's uniting all back-end systems and reducing all friction so it becomes seamless to reach, understand, engage and retain the customer. This is achieved through software that consolidates and connects all inventory across all channels; data, analytics and reporting from online, mobile and the high street. It then provides a single lens from which all these facets may be viewed, monitored and acted upon.
This fully-linked ecosystem becomes the ideal precursor to a successful marketplace, but more on that later.
Is unified commerce here to stay?
Unquestionably. With 81 per cent of US merchants saying they will start using unified commerce by the end of next year*, this is no fad. This is a solution that enables business to maintain myriad revenue sources, clean out the system dead wood, and make some incredible improvements in efficiency.
How did unified commerce come to exist?
The retail world has always aimed to please.
Serving the customer – and doing it to the very highest levels – is a common goal among some of the most successful retailers on the globe. This business model improves back-end efficiencies and management ultimately to enhance that customer journey.
To demonstrate how clean and seamless the unified commerce ecosystem is, it's helpful to look back at how retail typically operated. Let's consider a fictional albeit stereotypical retailer that aimed to please before this evolution; a business that tried its hardest to sell to anyone, anywhere at any time.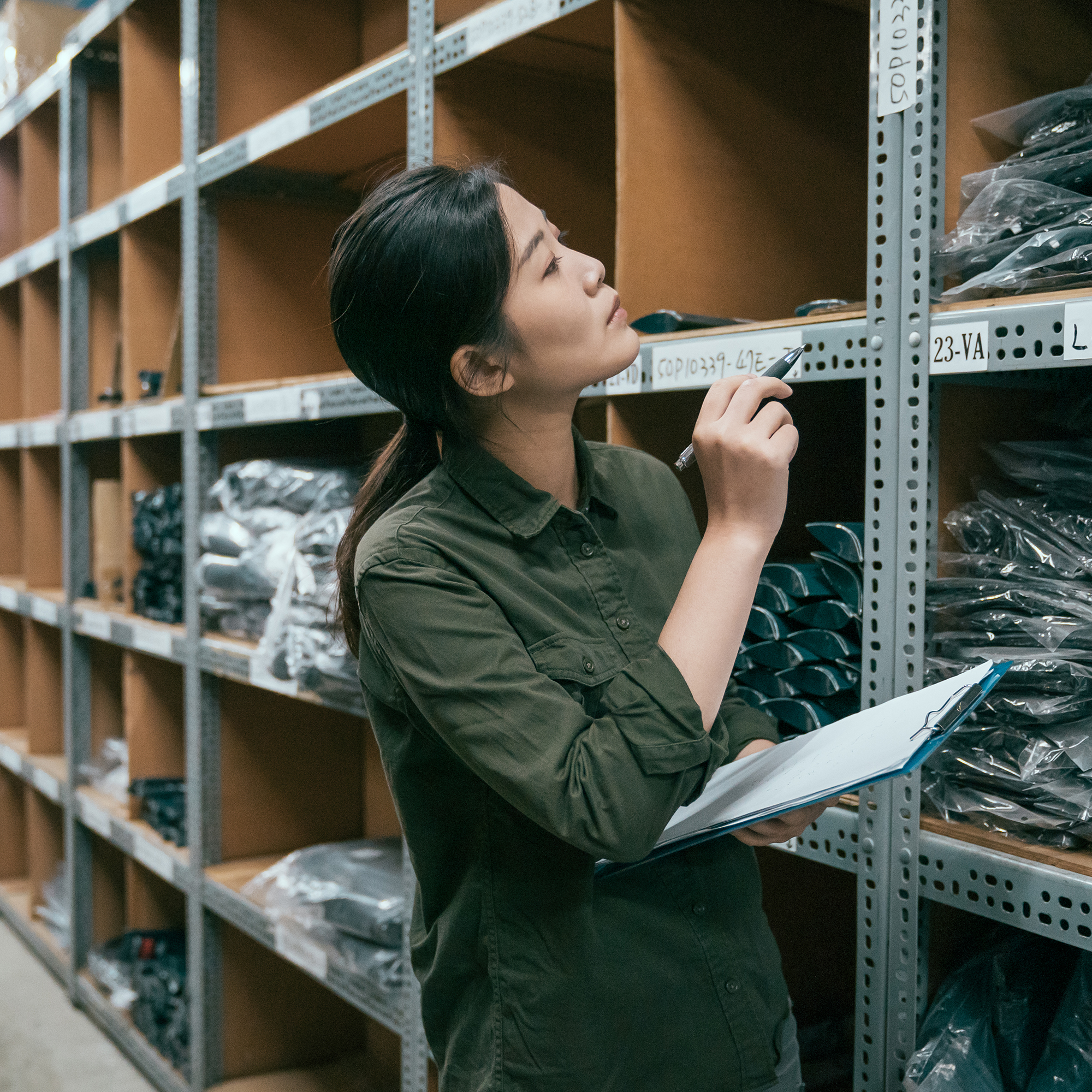 Omni-channels; the business landscape before unified commerce
Previously, different parts of the business would essentially operate independently.
For example, the high street store might have been working off a Point of Sale that didn't integrate with its online arm. The physical store would sell the last unit of a product run, but the online arm wouldn't be informed. A buyer from the website would later purchase the same item, only to discover later that the product was out of stock.
It gets messier still.
Every now and again the seller would attend fairs and shows, running a mobile retail unit with its own POS device that did not always synch-up with true stock levels back in store.
Concurrently a head office team member would manage the business eCommerce accounts on third-party platforms, as well as a customer service phone and email address that would only report spasmodically or in urgent cases to other parts of the business.
No system was in place for the right hand to talk to the left.
Despite these outlets all being part of the same business, at best they weren't helping each other and at worst they were unintentionally working against each other.
Sure, the intent to sell to anyone, anywhere at any time was correct, but the execution was flawed. For the seller the outcome was disorganised; for the buyer it was disjointed.
Unified commerce vs omnichannel
This should not be regarded as one versus the other, but rather a step up from one to the other.
Omnichannel platforms incorporate as many ways as possible to reach the buyer and generate additional income streams. Think high street store, business website, marketplace presence, eBay, etc.
Unified commerce doesn't do away with this concept; on the contrary. It encourages them all to flourish but it cleans up all these processes, connects them, and creates a frictionless ecosystem that is managed by a simple single control point.
Unified commerce vs multi-channel platforms
A multi-channel platform refers to various online outlets used to generate custom for a business. This includes social media, apps, electronic direct mail activity, websites etc. So for example an eCommerce-enabled website that also sells through its Facebook page would be considered a multi-channel business.
Again, the significant difference here is that a multi-channel platform won't deliver total, complete consistency because most of these outlets have to be managed through different interfaces. This is a clunky and laborious operation that is vulnerable to errors.
How does a unified commerce platform relate to an online marketplace?
Now we get to the crux of things and where this all becomes game-changing for retail.
Consider it the ideal back-end ecosystem. Everything is now in order, aligned, consistent, capable of plugging into multiple outlets and third-party systems. It's providing the tools required to best manage the myriad systems of business.
It's ready to groom a giant.
An online marketplace is unleashing these capabilities onto a much, much bigger stage. It's putting all these strengths and features into play, but on an infinite scale.
It is the giant.
So we're essentially looking at unified commerce as a best practice building block to a marketplace and therefore, to limitless potential.
Read more about Myer's online marketplace, powered by Marketplacer.
What are the benefits of unified commerce?
Where to begin?
Heightened, bespoke customer service, reductions in task duplications, decreases in costs across the board, improvements in efficiencies.
We've captured just some of the key benefits here.
Improves customer service personalisation
KPMG reports that personalisation matters most to customers** – it is one of the top pillars by which consumers will judge retailers.
Customers want bespoke service. A business they can reach through myriad channels whenever it suits them is always going to be favoured. Developing customer profiles here is key. Securely maintaining customer data, including buying history, is paramount to providing a truly personalised service.
Automated, bespoke communication processes
This model sees automated yet tailored communications dispatched at every stage of the buying process.
This means the customer is constantly informed and feels looked after right the way through. The benefits cut both ways, with staff also having real-time access to inventory intel and customer activity. As a result, they are empowered and prepared to answer ad-hoc queries that might have previously caught them off-guard.
Endless aisles & dropshipping
Managing product that sits in separate silos can cause logistical and cash flow problems, not to mention customer frustration and discontent.
By establishing supply chain integration and providing inventory monitoring across all channels (see below), the path is paved for drop-shipping and the highly-coveted endless aisle.
Real-time inventory monitoring
When it comes to having a handle on any item of stock, this model is essentially all-seeing and all-doing.
It ensures staff can find, view, monitor, dispatch and manage any item in the inventory, wherever it is in the world. Everything is connected, so the product that just sold in-store has been removed from all other retail outlets, which eliminates the possibility of overselling. Real-time reporting now immediately flags the need to replenish stock. Everything is working like clockwork.
Fulfillment
Back in the 'old days' if a customer walked into the store and wanted that dress in size 8, but it was only available on-site in 12, it was a cumbersome process to fulfill their request.
Either they'd need to go to another store, or wait days for a dispatch, or they'd buy from another retailer. Now the system can immediately identify exactly what item they're after, where in the world it might be currently located, and how to get it to them (or them to it; whatever suits the customer best) as fast and as conveniently as possible.
Refunds
The same can be said of the refund process.
An order fulfilled by a centralised point can also be refunded by the same centralised point. The location and refund points of purchase are irrelevant. So the customer buys a shirt online whilst away for work and she has it delivered to her hotel in Melbourne, but returns it in-store when she is home in Sydney. And it all works without a hitch.
Simplifying
Power is in the simplicity.
Centralising every channel into a single source renders different hardwares redundant, and removes the clunky patching of systems to each other. The software central hub manages everything – truly everything. From sales channels, product inventory, pricing and adjustments, shipping, customer service, communications, reporting; it's all cleaned up, consolidated and formatted in an incredibly user-friendly way.
Reducing duplication
An omnichannel platform requiring multi-step changes is cumbersome.
It is open to flaws. Take for instance a supposedly simple cost price change. Someone has to implement this in-store and on the POS, then go through another system to update it on the website, another system to update in the marketplace… That one price change has taken 20 minutes. Adopting a single source and making one change in seconds means someone has saved time and can now be impactful to the business in more meaningful ways.
Accuracy and Integrity
Now that all systems have synchronised with each other, there is no longer a concern that in-store discounts, for example, don't reflect online, or vice versa.
That price change mentioned earlier not only makes the team more efficient, it manages brand integrity. Everything is now consistent.
What is the future of unified commerce?
The future lies in our ability to take the customer on a lifelong journey, as opposed to just a brief encounter.
As sellers, the act of purchase should not be the full-stop in your relationship with the customer, but rather a comma. You need to find reasons to maintain relevance. You need to fill in all the future gaps.
Absolute future-proofing comes when a unified commerce model connects into a savvy marketplace.
How a lifelong customer journey thanks to unified commerce might look
Let's take the caravan world, where purchasing a caravan is not so much about acquiring a product, but creating a lifestyle.
What is going to enhance the caravanning lifestyle? Perhaps the ability to take bikes on board, or a set of golf clubs? A forward-thinking marketplace model will be devising plug-ins with retailers that can add value through these complementary products.
But it doesn't stop there.
Once all the toys are onboard, the caravanner will likely want to avail of broader facilities. Enquiring about and booking caravan parks will no doubt be of value. Again, a forward-thinking marketplace is anticipating this and plugging into park providers.
Yet even this is not a full-stop.
Once the caravanner has arrived at their destination surely they want to look around, soak up the sights, and take part in the attractions? The forward-thinking marketplace is already a step ahead and plugging into local tourist attractions, enabling ticket purchase and ideally exclusive deals.
Insurance, maintenance and repairs, fairs and festivals, even on-selling the pre-loved caravan so as to upgrade… All these steps are part of a customer journey that traditionally would have taken place with disparate buyers. But that of course, is history. Now it can all be facilitated from a single marketplace that remains relevant, reliable and meaningful for a vastly longer period.
Why is Marketplacer an expert in unified commerce?
We see unified commerce as a means of getting one's house in order so that a marketplace is fully primed. It is within our best interest to ensure these foundations are sound so that the marketplace is frictionless and limitless.
Our experienced team is skilled in detecting a business model's weak links, where and how connections can be consolidated, and establishing the very best ecosystem from which to launch a marketplace. We're keen to hear about your business and discuss how we can help future proof it online.
Contact us to find out more about how we can help future-proof your business.
---
*BRP Consulting, "81% of Merchants will soon start using unified commerce platforms by 2020"
**KPMG, "2018 Customer Experience Excellence Report"